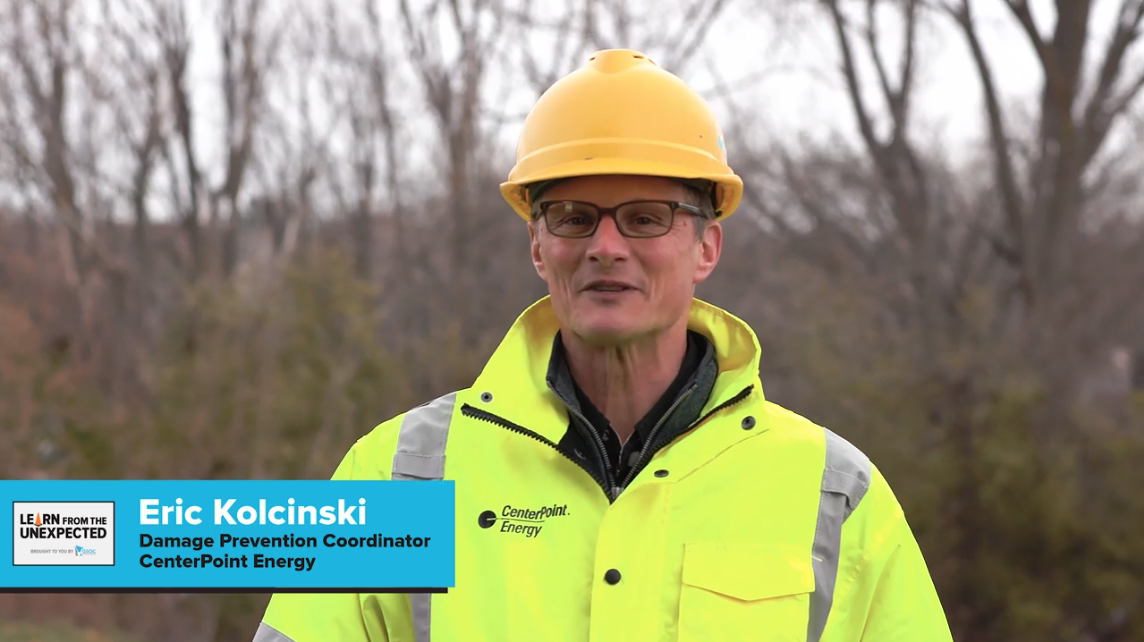 The damage prevention industry isn't always predictable, but Gopher State One Call believes that we can all learn from those unexpected moments and be safer for it.
That's why we've introduced our Learn from the Unexpected series. These videos—featuring Minnesota damage prevention professionals just like you—will allow community members to share their stories so that we can all work smarter and safer, and help the industry grow.
Head to the Learn from the Unexpected website to check out our second video, featuring Eric Kolcinski, a damage prevention coordinator for CenterPoint Energy. In it, Eric explains how excavators can avoid the unexpected by being prepared in case of a buried utility damage.